Hanna HI1414D Flat Tip pH Electrode with DIN Connector (for measuring pH of whole muscles)
This electrode is special as it has a completely flat tip so you can measure the pH of the surface of whole muscle without piercing the flesh. This measurement is entirely for post-measure after whole muscle fermentation. In manufacturing it a couple methods are used; 1) the whole muscle is acid dipped, and 2) the whole muscle is inoculated with culture and fermented so that the surface pH gets below 5.3 within 1200 fermentation degree hours. This particularly has to do with HACCP plans as this approach to fermenting whole muscle for not only flavor, but food safety. With this approach we are able to hit the required log reductions in bacteria, which makes the whole muscle safe, thus, allowing us not to heat treat the muscle (like a lot of inspectors want).
NOTE: This ONLY works with meters that have a DIN Connector, like the HI99163. They are currently being made for the Edge, but not currently offered…
–
The HI1414D is a glass body, single reference junction pH electrode made with low temperature glass and a DIN connector. This pre-amplified electrode features a built-in temperature sensor for temperature compensated measurements in a single probe design.
This electrode has a unique open junction design in which there is a viscolene (hard gel) electrolyte layer that is free of silver chloride (AgCl) between the sample to be measured and the internal reference cell. The open junction design resists clogging and the probe's flat tip makes it ideal for pH measurements on surfaces such as skin, leather, agar plates, and paper.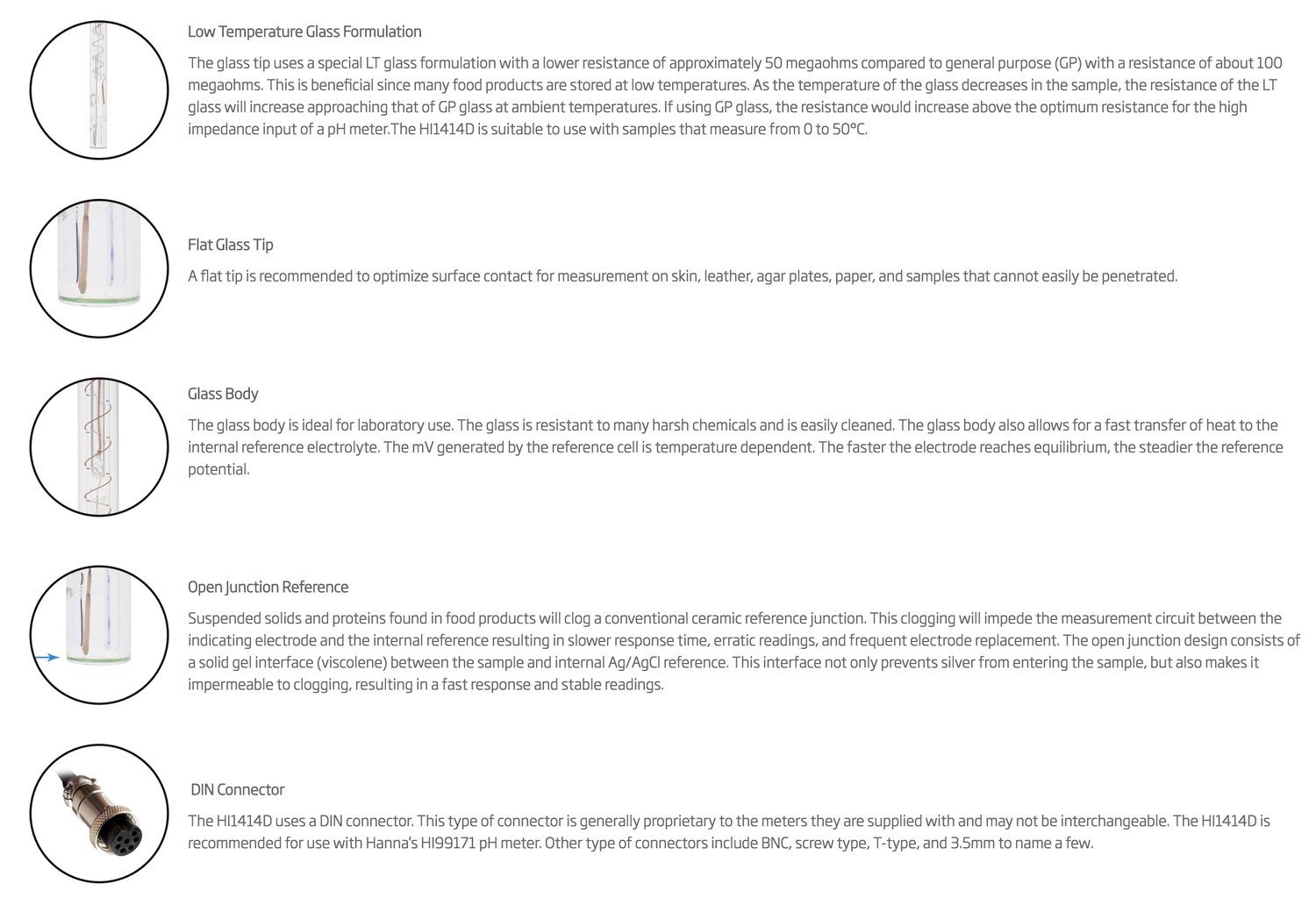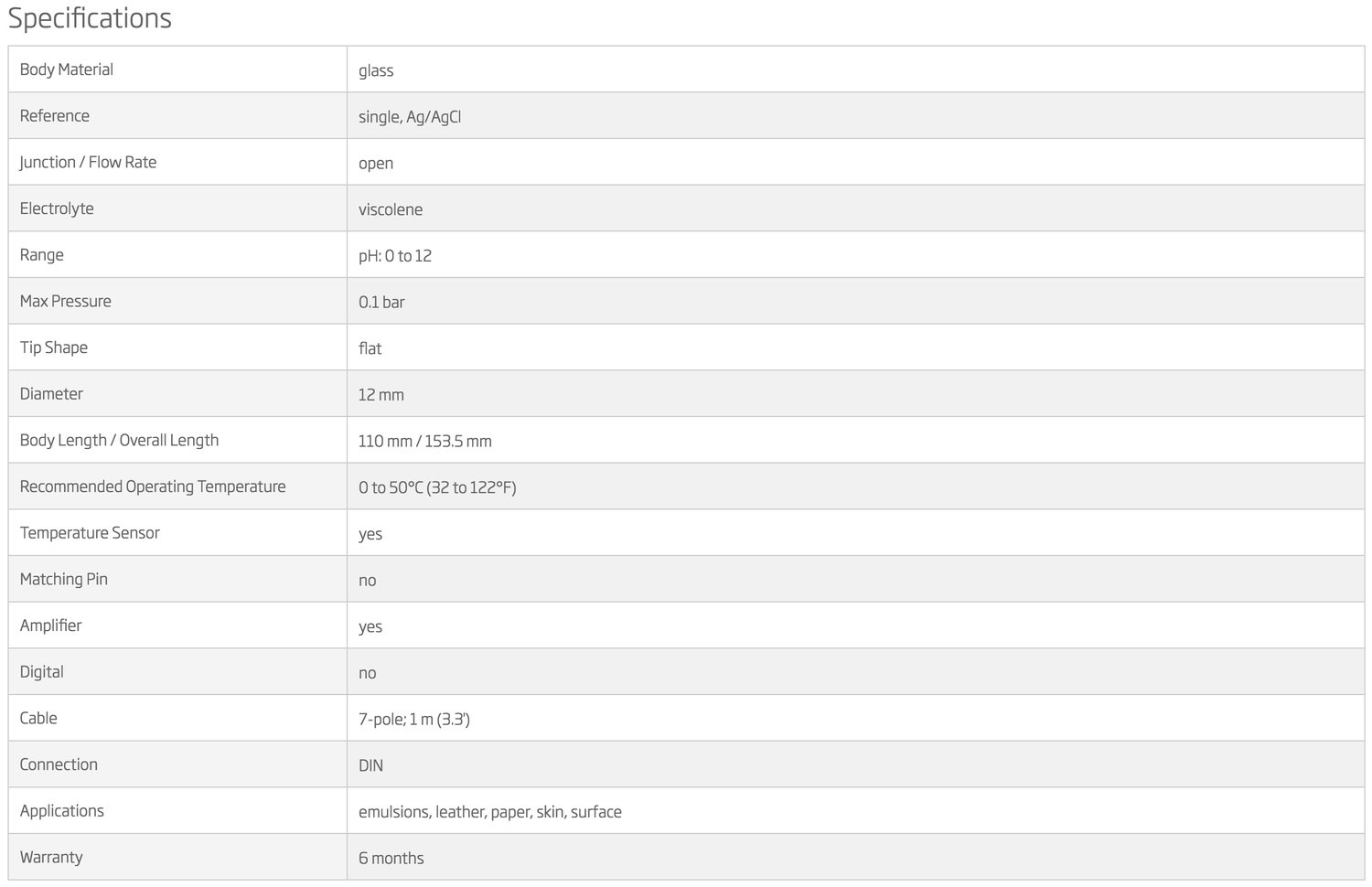 Additional information
| | |
| --- | --- |
| Weight | 1 lbs |
| Dimensions | 10 × 6 × 2 in |